Kent Morris, Barkindji Blue Sky, Ancestral Connections #2, 2019. Courtesy Vivien Anderson Gallery.
CLIMARTE GALLERY
After more than ten years working at the nexus between art, science and civil society, CLIMARTE introduces the world's first gallery dedicated to addressing the Climate Emergency in all its manifestations.
Convinced of the creative power of the arts to inform, engage, and inspire, the CLIMARTE Gallery presents groundbreaking participatory exhibitions addressing interconnected and interdependent ecological impacts as well as effective, justice-based solutions to the Climate Emergency. Additionally, the Gallery hosts robust programs of public-facing events that delve into critical discourse between art, science and civil society.
Given the depth of grief and despair associated with climate issues, the CLIMARTE Gallery also provides an important welcoming space for people from diverse communities to be heard.
As our Gallery is also available for hire by trusted groups and individuals, please consider us if you're looking for a venue for a special meeting or event.
GALLERY DETAILS
120 Bridge Road
Richmond Victoria 3121
Gallery hours:
Wednesday to Friday - 12noon to 5pm
Saturday - 1pm to 5pm
Or by appointment - gallery@climarte.org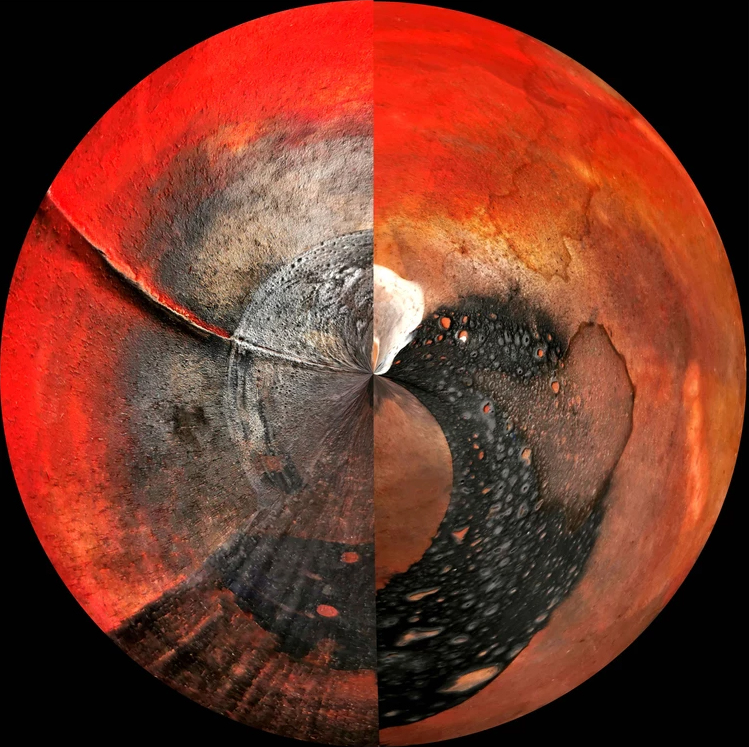 FIRE

9th - 19th February 2022
CLIMARTE is proud to start 2022 with FIRE, an exhibition by artists who have experienced or make work about fire.
Fire, particularly in some counties and very much in Australia, is a huge consequence of the change in climate with global warming. The artists in FIRE have experienced first hand the ravaging effects of fire.
We thank all participating artists, Katherine Boland, John Gollings, Jody Graham, Fiona Lee and Louise Morgan.
Creative Producer, Jo Lane.
FIRE is made possible thanks to an Annual Grant from the City of Yarra.
Image: Katherine Boland, WHILE THE WORLD BURNS #2, 2021 acrylic, burnt timber, photomontage.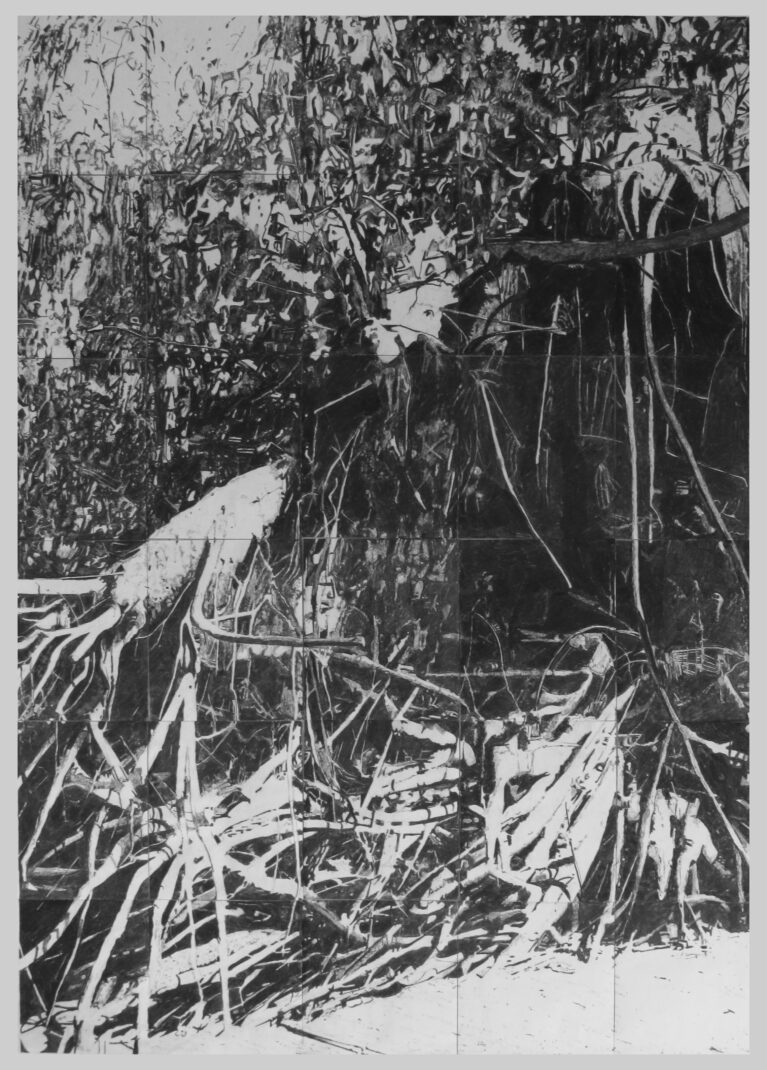 HEAR

Inaugural Exhibition
10th Nov - 18th Dec 2021

CLIMARTE is proud to open the world's first Climate Emergency Gallery with HEAR, an exhibition of contemporary Indigenous art calling for all Australians to listen to and care for Country.
For CLIMARTE, it was critically important that the Gallery open with First Nations artists' voices. We feel humbled by the opportunity to present this exceptional collection of deeply engaging artwork.
We thank all participating artists. Artists include Peter Waples-Crowe, Deanne Gilson, Professor Brian Martin (courtesy William Mora Galleries),  Kent Morris and James Tylor (courtesy Vivien Anderson Gallery)
Creative Producer, Jo Lane.
HEAR is made possible thanks to an Annual Grant from the City of Yarra.
Image: Brian Martin, Pakaantyi #16, 2020. Courtesy William Mora Galleries.
and larger images below
'HEAR' ARTIST STATEMENTS pdf  >
We would also encourage you to read this Summary Report from the National First Peoples Gathering on Climate Change, held with 110 traditional owners in Cairns in March 2021.
OPENING NIGHT IMAGES
Pictured here: visitors as well as Artists Deanne Gilson and Peter Waples-Crowe, Welcome to Country by Uncle Colin, Committee Members Sarah McConnel, Fiona Armstrong, Deborah Hart and Giselle Wilkinson, MC Marielle Soni, Jo Lane, Board Member & Producer of HEAR and official opening by Gabrielle de Vietri, Mayor of the City of Yarra. Photographs by Julian Meehan.
WORKS in Exhibition HEAR
Works by Brian Martin, Peter Waples-Crowe, Deanne Gilson, James Tylor, Kent Morris