Sarah McConnell, Here Today (detail), 2019, monoprint.
SUPPORT US
As an independent not-for-profit organisation, CLIMARTE's projects are entirely funded through grants and donations, all of which are greatly appreciated. If you would like to help support our work, please consider making a tax-deductible donation.
DONATE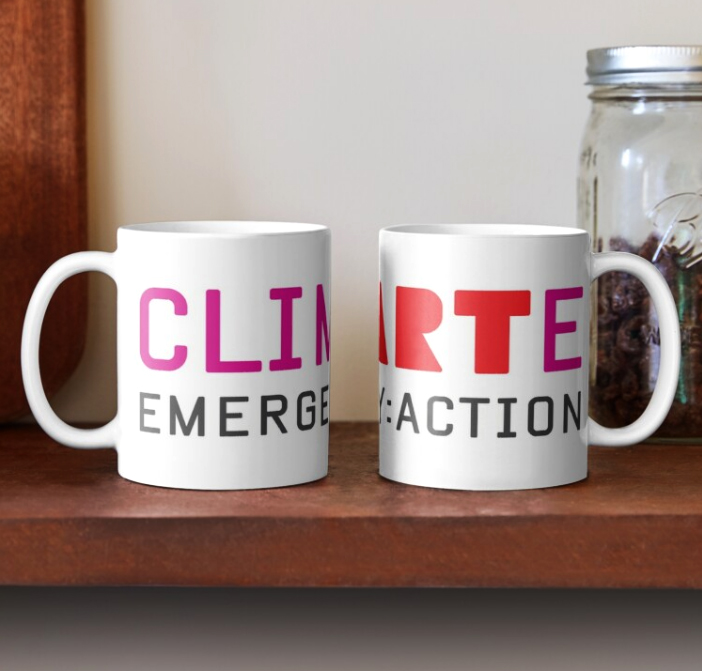 ---
CLIMARTE has been liaising with RedBubble to research products that are made with no fossil fuels and manufactured and shipped here in Australia.
We have carefully selected a range of long lasting products to minimise resources and waste.
Our items may be a little more expensive than most, but they are excellent quality and you can take heart in knowing that you are directly supporting CLIMARTE's important work: harnessing the creative power of the arts to inform, engage and inspire effective climate action towards a fairer, zero emissions economy at emergency scale and speed, before 2030.
PURCHASE