ART + CLIMATE = CHANGE 1
Guy Abrahams, Kelly Gellatly, Bronwyn Johnson
In a period of profound environmental and social upheaval, climate change has become one of our greatest challenges. Yet for many of us, fear, confusion and frustration mean we are reluctant to consider, let alone act on this pressing issue.
Rational engagement with science is vital to forming solutions to this challenge. But a cultural shift is also needed. Artists have the capacity to develop a narrative that recognises the reality of our present and inspires a vibrant, positive vision of our future.
Presenting the work of Australian and international artists across twenty-nine exhibitions and events, ART+CLIMATE=CHANGE explores the power of art to create the empathy, emotional engagement and cultural understanding needed to motivate meaningful change.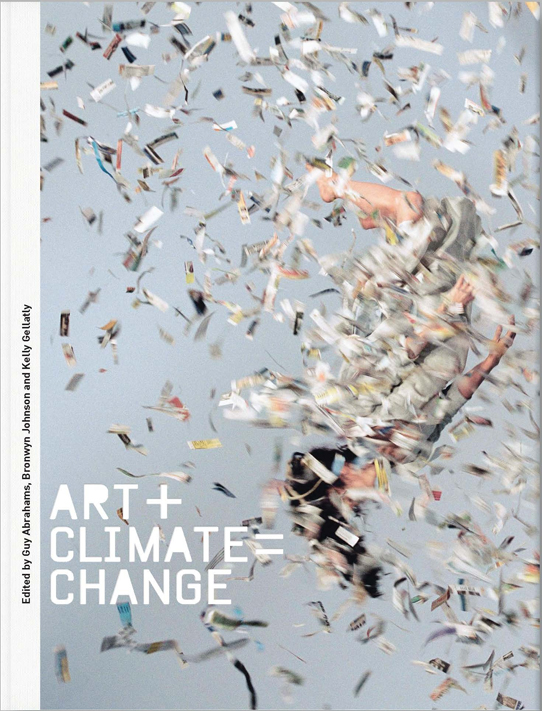 AUTHORS
Guy Abrahams is CEO and Co-founder of CLIMARTE
Kelly Gellatly is an experienced arts leader, advocate, curator and writer. She has curated more than fifty exhibitions of the work of leading Australian and international artists and has published extensively on contemporary art, Australian modernism and photographic practice. She was director of the Ian Potter Museum of Art, Curator of Contemporary Art at the National Gallery of Victoria, and has held curatorial positions at Heide Museum of Modern Art and the National Gallery of Australia.
Bronwyn Johnson is a leading arts producer working across the visual and performing arts. She was executive director of CLIMARTE: Arts for a Safe Climate, directed and produced CLIMARTE's 2019 ART+CLIMATE=CHANGE II festival and co-produced the 2017 and 2015 festivals. She was CEO and artistic director of the Melbourne Art Fair and MAF Foundation and produced and devised the outdoor performance programs for the Melbourne International Festival of the Arts.