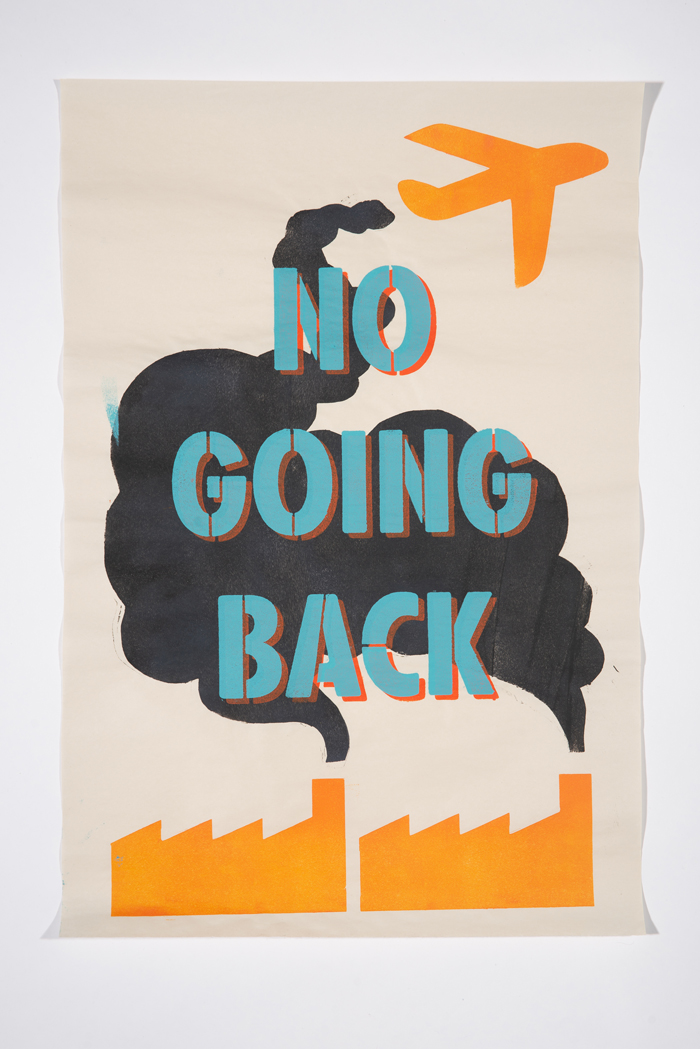 Critical Limit: An Urgent Call for Collective Climate Action
Across moving image, photography, painting, print and sculpture the works explored issues contributing to the climate emergency and its impact on our animal life and natural ecologies. Critical Limit looked to our artists to gain knowledge, express our concerns, and find solutions. Critical Limit was an impassioned response to this urgent call for collective action.
Artists
Alice Duncan, Michael Fikaris, Kathy Holowko, Leila Jeffreys, Kent Morris, Felix Wilson, with collection artists Alexis Beckett, Extinction Rebellion, Sally Gabori, Silvi Glattauer, Christine Johnson, Red Planet Posters, Cameron Robbins, Wendy Stavrianos, Peter Ward, John Wolseley, and Jessi Wong.
Exhibition Details
Where: CLIMARTE Gallery, 120 Bridge Rd, Richmond
When: 4 August – 3 September 2022
Opening Event: 11 August 2022
Public Events
Critical Limit Artist Talk – 17 August 2022
A call for collective climate action panel discussion. Kathy Holowko, Michael Fikaris and CLIMARTE Gallery's co-chair Jo Lane explored themes such as; the role of artists and arts in connecting our community to issues which matter right now; how art might help us heal our relationship with nature; how we might create art which is visible, accessible and has impact; and the role of artists as agents of change.
For more for information and the City of Yarra's website, click here
Image courtesy of Extinction Rebellion. City of Yarra Collection.