Karena Goldfinch, (detail) botanical print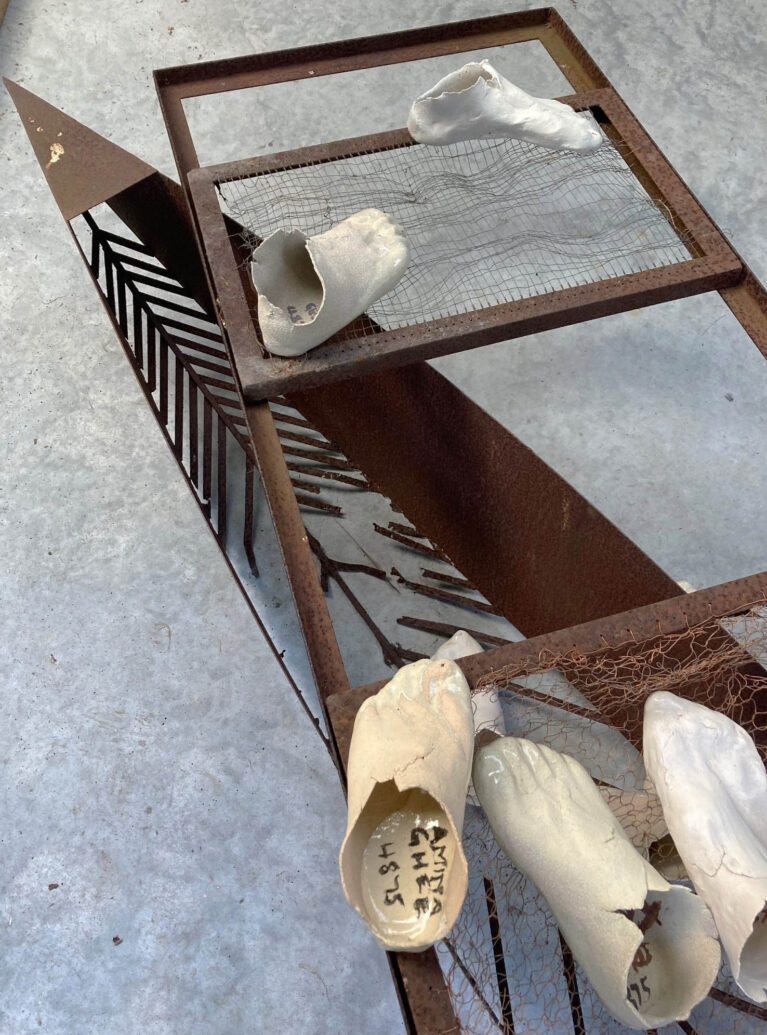 Solastalgia & tomorrow


CLIMARTE Gallery, Monday 12th September to Saturday 1st October 2022.
In 2007 Professor Glenn Albrecht proposed the word solastalgia to enable understanding of environmentally induced distress.  The word is derived from both solace and nostalgia recognised as being critical components in an emotional response to dramatic change in the environment, landscape, and home.
Now in 2022 this concept is far more broadly understood and Albrecht himself has moved on recognising the need to think imaginatively of our future. In this show works come together from 2009 through to 2022 that vibrate with humanness expressing a desire to be part of a greater world.
Participating artists are Belinda Broughton, Rosalind Crisp, Karena Goldfinch, Linda Knight, Pip McManus, Bridget Nicholson, Gaye Shield and Michael Shirrefs. Permeating the show is a soundscape by Michael Shirrefs. Aboriginal and Torres Strait Islanders are warned that this piece may contain the voices of people now passed and resting in the Dreaming.
Solastalgia & tomorrow Works List pdf >
Solastalgia & tomorrow Artist Statements pdf >
On Saturday 1 October, the final day of Solastalgia & tomorrow, five of the seven artists involved in the exhibition will be in the gallery at 2pm to talk about their work and how they feel about solastalgia. The artists are utilising different mediums, and will talk about this too. Michael and sound, Belinda and poetry and drawing, Karena and botanical printing and birds, Linda drawing and ideas of mapping, Bridget clay, felt and the body. It is an informal conversation, a time to ask questions, to probe and prod the artists and for to enjoy the fine art of conversation.
Solastalgia & tomorrow was made possible thanks to grants from the Australia Council and the City of Yarra.
Image: Bridget Nicholson, Touch this earth lightly. Rusted steel boat with copper weavings and clay shoes.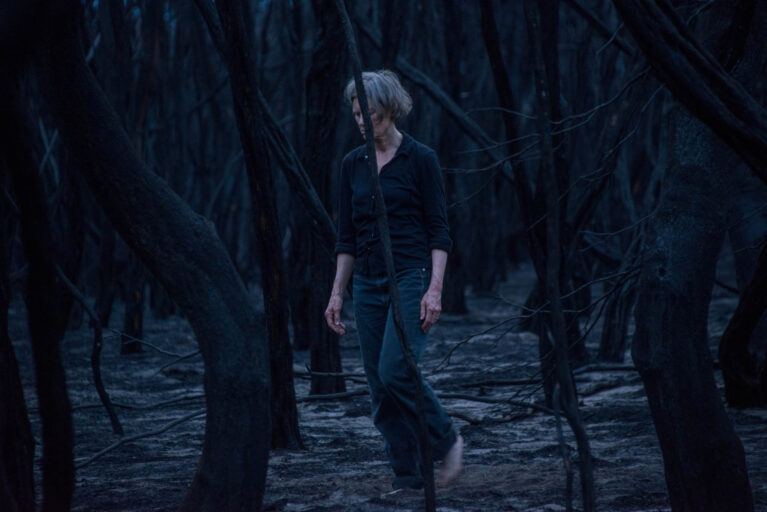 Rosalind Crisp performed live at the opening of Solastalgia & tomorrow, Wednesday 14th September 2022. Doors openned at 6pm, performance began at 6.30pm.
Image: Rosalind Crisp, still from DIRt (Dance In Regional disaster zones), January 2017, photo Lisa Roberts
The following images are from the opening celebration of Solastalgia & tomorrow at the CLIMARTE Gallery, photographs by Julian Meehan