Yufang Chi, Intertwine, 2021-2022, fishnet, monofilament nylon thread, cotton thread, silk, dimensions variable. Image courtesy of Cheng-Lin Wu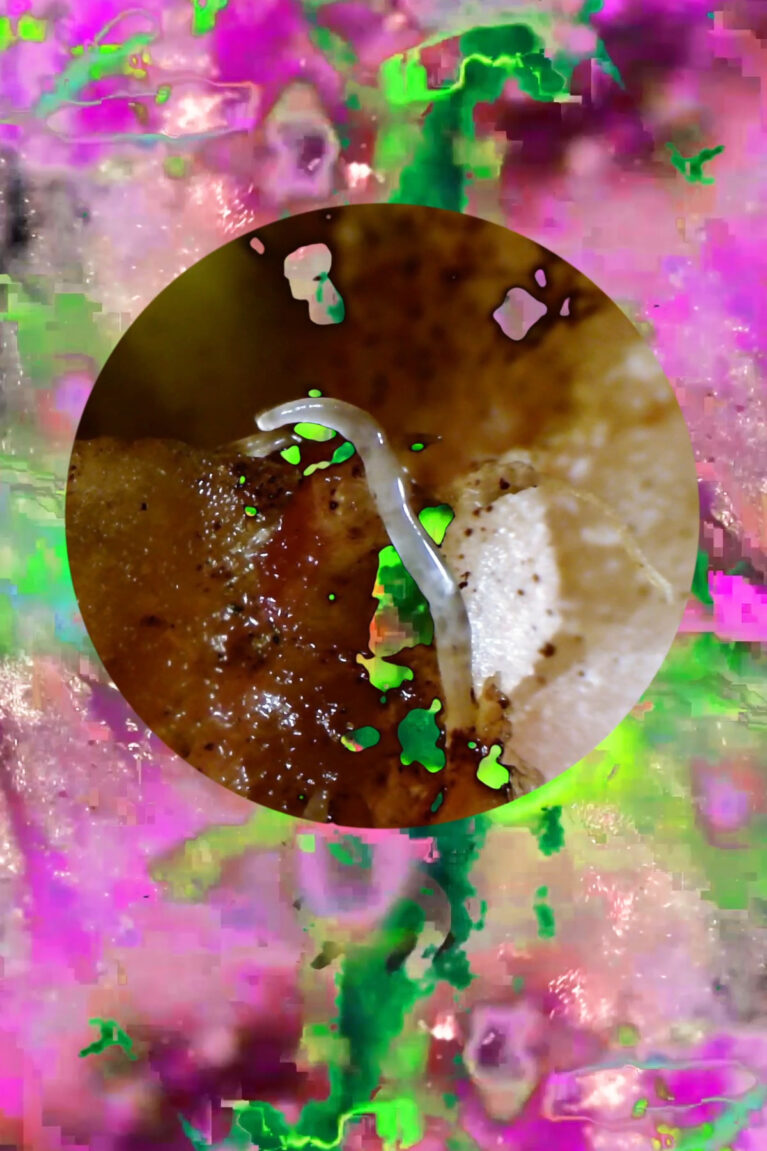 On World Environment Day 2022, CLIMARTE and Centre for Projection Art hosted an artists talk alongside the launch of ART+CLIMATE=ACTION.
Involving EVANESCE artists, the talk focused on work at the intersection of art and climate emergencies.
Led by CLIMARTE Co-Chair Jo Lane, speakers included Yufang Chi, Emily Simek and Yandell Walton along with Centre for Projection Art CEO and Curator Priya Namana and CLIMARTE Co-Founder and Chair Deborah Hart.
Sunday 5th June 2022, 6.00pm to 7.30pm
CLIMARTE Gallery
120 Bridge Road, Richmond, VIC 3121
Supported by the City of Yarra
< Image: Emily Simek, Remix, 2022. Video projection and video on television screen. Image courtesy of the artist.
Image: Yandell Walton, Ecological Encroachment, 2021.
Yandell Walton, Ecological Encroachment, 2021. Image courtesy of the artist