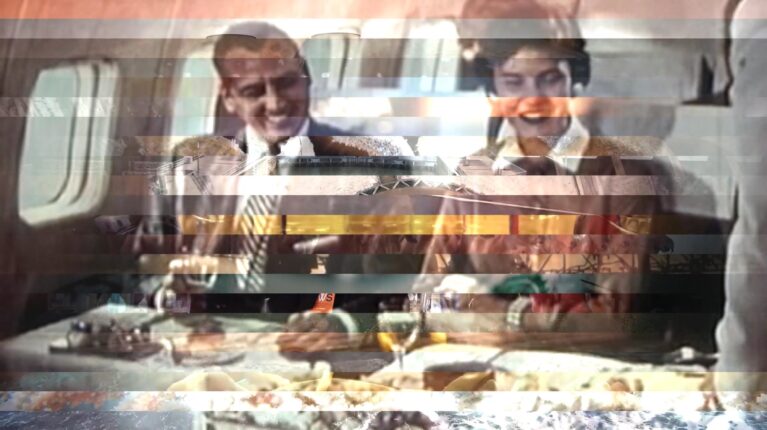 Jamie Perera at CLIMARTE, 'Anthropocene in C Major'
Following sold-out shows described at Adelaide Fringe as hectic, devastating, thought provoking and brilliant, UK/Portugal based composer and sound artist Jamie Perera performed Anthropocene in C Major – a sonification of 12,000 years of climate data – at the CLIMARTE Gallery from sunset on Wednesday, 9 March 2022.
Jamie's performance was followed by a Q & A session on the powerful role that art can play in understanding and processing ecological grief, and finding positive ways to effectively respond to the Climate Emergency and associated social justice issues.
Jamie's work WILDFIRE, a sonification of civilian protests by world regions between 2009 and 2019 (as featured in Wild Alchemy Journal) was also shown in FIRE.
Image: Still from Jamie Perera's 'Anthropocene in C Major'